Wall Duct
Wall Duct
Electrical raceway for enclosure of wiring for medical diagnostic equipment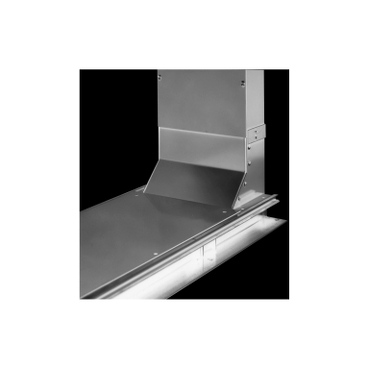 Features

Wall duct steel-enclosed electrical raceway is an economical, flexible, UL® approved alternative to conduit systems for enclosure of wiring to medical diagnostic machines. Its primary advantage over conduit is its complete lay-in feature. Wall duct comes with continuous covers so cables can be installed, and later accessed and changed, by simply removing all of the covers. This is especially important for medical diagnostic facilities considering the large diameter connectors that are often preterminated onto the high voltage power cables. Square D® wall duct also features:

Covers which allow for flush or surface mounting (since most applications require a combination of both wall and ceiling mounted duct, a flush to surface adapter is available to transition from one type of raceway system to the other)
Aluminum components to eliminate the potential distortion of magnetic fields in MRI technology

Wall duct is used in combination with trench duct to provide a complete raceway system for power distribution in medical diagnostic facilities.